Frequently Asked Questions
How long do Lorraine's candles last?
Our candles will burn for a range of 40–60 hours depending on size.
No candle should be burned for more than 4 hours. After 4 hours, the candle needs a 2 hour resting period before it is lit again. This allows the wax pool to cool and not get too deep so that the heat shatters the glass.
What materials is the wick made of?
The wick plays a critical role. The purpose of a wick is to deliver the fuel ("wax") to the flame.
All wicks at Lorraine's Candles are the same size and style, no matter the fragrance selection. We have carefully selected the type of wick to ensure superior burn and fragrance performance with our wax type and fragrance selections.
The wick is a flat braided cotton wick with paper threads woven into the cotton.
The reinforced construction of the wick is designed to ensure a consistent burn with higher fragrance loads, especially with softer, more viscous natural waxes, like soy.
The superior rigidity of this type of wick allows the wick to stand up straighter for easier pours and keeps the wick upright in a deep melt pool.
Do I need to trim the wick? How do I do it?
Wicks should be trimmed to ¼' – ½" between burns. A properly cut wick can be achieved by a horizontal cut with a wick trimmer.
Are the fragrance oils Lorraine's sources "clean"?
Yes! All fragrances at Lorraine's Candles are "Clean Scents", meaning they are free from carcinogens, toxins, and other potentially harmful chemicals or ingredients. All of our fragrance oils are extensively tested and rated for performance in soy wax.
Fragrance oils are a combination of natural essential oils and synthetic aroma chemicals.
Essential oils are pure liquids containing aroma compounds that are removed from the seeds, flowers, leaves, roots, and stems or bark of plants through methods such as distillation, expression or extraction.
Synthetic aroma chemicals which come in powder or liquid form are used when essential oils are not available (like chocolate cake).
Lorraine's Candles is committed to sourcing the safest, highest quality, most thoroughly tested fragrance line in the industry.
What type of wax does Lorraine's use for its candles? Is it eco-friendly?
Wax is the fuel in a candle. Wax is also the carrier for the fragrance oil. All candle wax used at Lorraine's Candles is SOY WAX. Soy wax is a vegetable wax made from the oil of soybeans.
Wax made from soy's greatest advantage is that it is completely renewable. While the global reserves of oil shrink and paraffin prices increase, the only limit to the soy supply is how much we choose to grow.
In addition to sustainability, a well-made soy candle will burn cleanly and slowly for on average 40 – 60 hours (8 oz – 100z candle), much to the delight of our customers.
The performance and beauty of soy candles speak for themselves, but soy wax candles are also eco-friendly, renewable, American grown, sustainable, carbon-neutral, and many other sustainable benefits.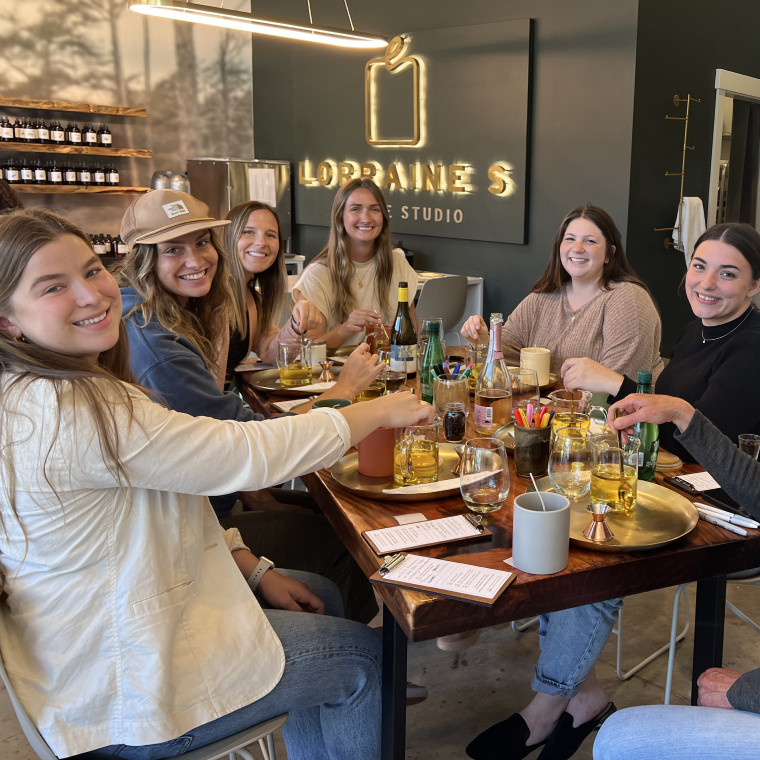 When you book as a group, you can enjoy the privacy of your own table and be assured that we'll have enough space for you and your friends or family for the time and day that works for you. Simply choose "Book as a group" on the booking page and meet the minimum group booking requirements.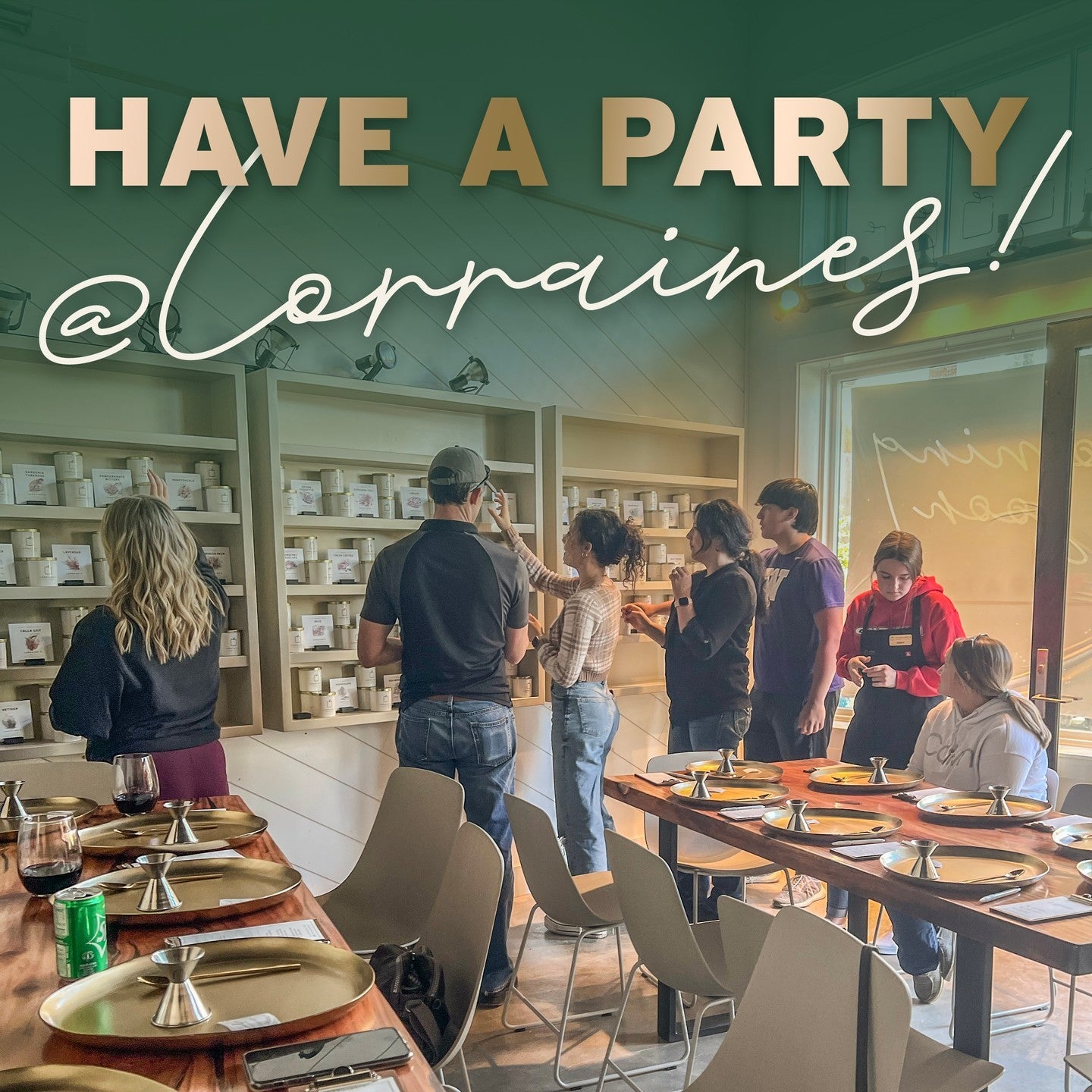 Our beautifully designed space is centrally located in downtown Seabrook, WA and perfect for many private event occassions.