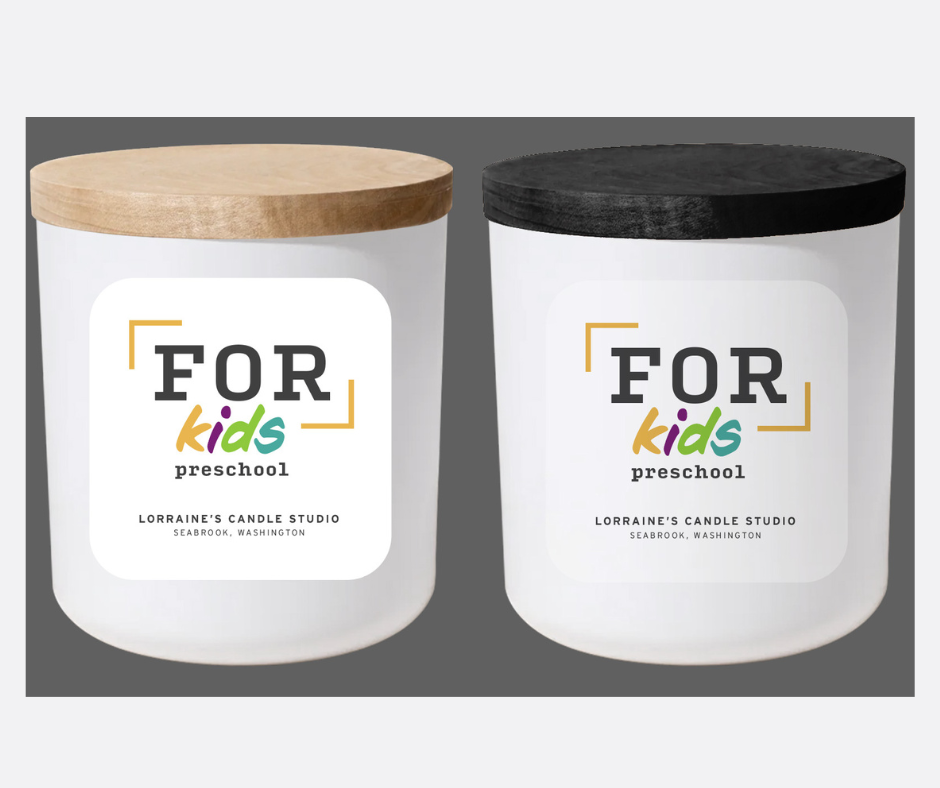 FOR kids - Fundraiser Candles
We are excited to announce Candles FOR Kids!
With your help, our students will get access to more indoor gross motor play materials as we enter the Fall & Winter season.
Why Candles? "...let your light shine before others, that they may see your good deeds and glorify your Father in heaven." Matthew 5:16
Candles represent light and truth - they are often a reminder of God's love that lives inside of us as His children. Each candle purchased not only fills your home with a delightful fragrance but your donation also helps ensure children have access to a high-quality, affordable, faith-based early childhood education.
Your Support Helps in 2 Ways:
New Play Materials

: Our indoor play area needs new gross motor equipment to extend our learning through play model beyond the classroom walls.
Scholarships

: We offer tuition assistance to families who desire a faith-based educational experience for thieir child(ren) and can demonstrate financial need.
About our Candles
All candles are 100% hand poured with natural soy wax, cotton wicks, and clean premium oils; up to 60 hours of clean burning in 10 oz glass containers customized with the FOR Kids logo. 
Please spread the word about our Candle Fundraiser with your friends, family, and colleagues. We truly appreciate your support as we light the path for a brighter future for our students.
Tax Information:

50% of your purchase is tax-deductible.  These items are exempt from sales tax. 
{ let getVariant = Gather.findVariant(variants , selectOptions); selectedVariant = (getVariant) ? getVariant : null; })" class="space-y-3 radio-variant__buttons">